Your Local Exterior Hard Surface Pressure Washing, Sealing and Soft washing Specialists
If you are looking for a local reputable hard surface pressure cleaning company that covers most parts of North Lanarkshire, Cumbernauld, Glasgow, Falkirk and Stirlingshire, Perth and Inverness then look no further. AJM Cleaning Solutions provide a comprehensive pressure cleaning, soft washing and sealing service for monoblock driveways, Deckings, roofs and patios servicing both residential and commercial customers.
our range of services are
Monoblock driveway cleaning and sealing

Patio cleaning and sealing

Pressure cleaning and Jet washing

Decking and wood cleaning and oiling

Roof Soft washing

Moss removal

Moss prevention
There are so many monoblock driveways, deckings, roofs and patios across north Lanarkshire, Cumbernauld,Glasgow and central Scotland , Perth and Inverness that need pressure cleaning or soft washing and sealed, which means we receive no shortage of enquiries for our services.
Over time most all paved or hard exterior surfaces will eventually attract the growth of weeds, moss, lichen and various forms of algae. Once we have pressure cleaned or Soft washed any of the surfaces listed above we would recommend sealing the surface as well at some point after it has been cleaned. As registered installers for Smartseal in Scotland we will provide this beneficial service upon request.
We can also soft wash the surface to kill off any tiny spores deep into the joints of the surface , completely killing off the weeds/moss and also sanitising the surface in return giving you a longer lasting clean up to five times longer. We also can offer soft washing as a stand alone clean as well for some patios and roofs, We can also add a sealer to any cleaned surface for extra protection.
About us
We started our local family pressure cleaning service over a decade ago mostly conducting our work in the Central of Scotland, Cumbernauld,Kilsyth,Lanarkshire and Glasgow area. we also now service the Inverness and highland area with a local employee based in foyers Inverness.
we have developed an outstanding five star review service over this time and have built up a repeat customer base that come back to us year after year.
We are very much a small family business at heart with one van covered by our owner Jim in the central and north lanarkshire area, and one van covered by his son Andrew in the Inverness and highlands area and we take great pride in our work and have developed an outstanding reputation as a reliable trustworthy local service, we always aim for customer satisfaction every time.
We partner with the UK leading supplier of our cleaning and surface protection products Smartseal for over a decade and have found them to be the best in the industry, we have also undertaken certified training in all of our equipment and cleaning products with Smartseal and continue to keep updated with our training every couple of years, we believe this is one of the reasons for our success as we are always aiming to improve our skill set with the best training the industry has to offer. feel free to have a look at some of our products on the link below.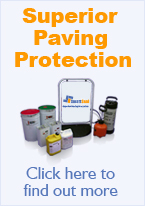 For a FREE no obligation quote for monoblock driveway, decking, patio cleaning and sealing and roof soft washing please call 01236 827237 or 07931762754 or make an online enquiry.

We cover North Lanarkshire ,Coatbridge, Motherwell, Airdrie, Hamilton, Glasgow ,Cumbernauld, Grangemouth, Falkirk, Bonnybridge, Stirling, Perth or Inverness
Driveway Cleaning
Services we offer include:
· Monoblock cleaning and sealing
· Patio cleaning and sealing
· Pressure cleaning and Jet washing
· Imprinted concrete sealing
· Tarmac and asphalt restoration
· Decking and wood cleaning and oiling
Once the surface has been cleaned, and treated if necessary, we usually recommend a sealer. Sealers have numerous benefits, but ultimately they provide protection for your driveway. Available in both solvent-based and water-based formulations, you can give your driveway its colour back, with a shine if desired.
Find Out More
Commercial Enquiries
We provide services for the commercial sector. From utilising our professional, quality equipment any commercial enquiries can be undertaken. Whether the surface to be cleaned is a tennis court, warehouse, car park or a vehicle fleet we have you covered. Our prices are very competitive, and the service you will receive is outstanding.
Find Out More
Sealing Benefits
Why seal your driveway, patio or other external surfaces? It really is a no brainer. Looks, easy maintenance and protection. Click below to discover the benefits of sealing your surface.
Find Out More